Say hello to the Sounds-Write in-house team!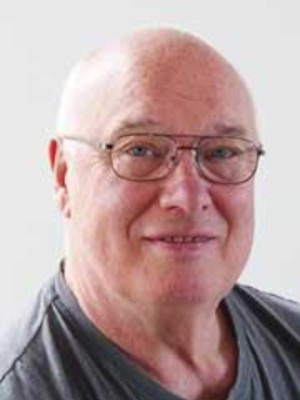 John Walker
Founder and CEO
Bio
John is the founder and CEO of Sounds-Write and one of the co-authors of the programme.
John has been a qualified teacher, university lecturer and teacher trainer for over thirty years, teaching English language and literature in many different countries and settings.
He trains practitioners in Sounds-Write and promotes the Sounds-Write programme in schools and other educational institutions across the world.
John is an enthusiastic edu-blogger, who posts regularly on all aspects of literacy teaching at his site theliteracyblog.com.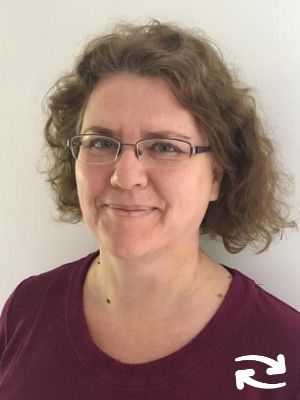 Tita Beaven
Director of e-learning & Innovation
Bio
Tita has a background in e-learning and is the designer and author of many teaching resources, including some of the Sounds-Write books and the Sounds-Write online courses.
She holds a doctorate in Educational Technology, and for over 25 years was an academic at The Open University, UK, where she designed online and distance courses at undergraduate and postgraduate levels.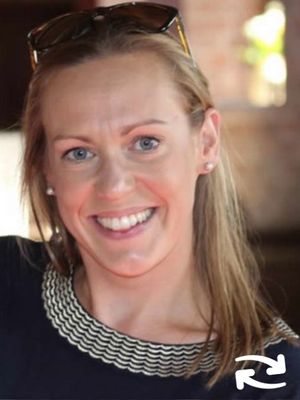 Naomi Hinton
Head of Training
Bio
Naomi has taught and led across the primary age range in two National Support Schools: she was an Assistant Headteacher in London before moving to Yorkshire where she taught phonics, both in the classroom and as an intervention. Naomi has a First Class Honours degree in English Language from Newcastle University, where she chose to study child language acquisition and history of the English language alongside core linguistics modules in phonology, morphology and syntactic structure.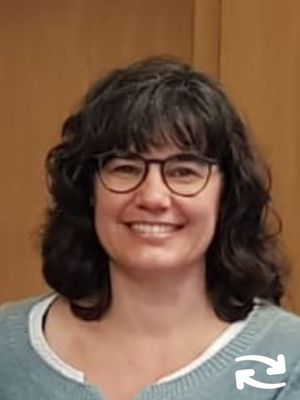 Anna Comas-Quinn
Head of Research & Development
Bio
Anna has a doctorate in education and spent nearly three decades working in academia, most recently as a senior lecturer at The Open University, UK. She researches and publishes on education and language learning and has co-edited three collections of case studies by education practitioners. She is the editor of Systematic synthetic phonics: case studies from Sounds‐Write practitioners (2022).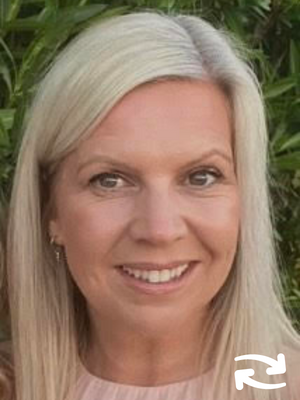 Kelly Cross
Head of Business
Bio
Kelly is Head of Business at Sounds-Write and is responsible for the operational and business management aspects of the company. Kelly started her career after graduating from university with a Degree in Sociology with Law. Her first job was at Orange working as a Bid Manager, responding to tenders and negotiating contracts for their largest corporate customers. She continued her career in Bid Management for over 20 years and at the point of leaving BT in November 2021, she was a team manager managing a team of 15.
Kelly is passionate about Sounds-Write having seen the benefits first hand with her son who has Moderate Learning Difficulties and who learnt to read and write using the Sounds-Write programme.
Laura Walker
Content Manager
Bio
Laura Walker-Beaven is Sounds-Write's Content Development Manager. Laura has a background in fundraising and content creation for a variety of children's charities. She also holds a Master's in Human Rights from the University of Sussex, where she focused, in part, on inclusive education. Laura brings her passion for children's rights and education to her role at Sounds-Write, where she manages the production of decodable readers and hosts The Sounds-Write Podcast.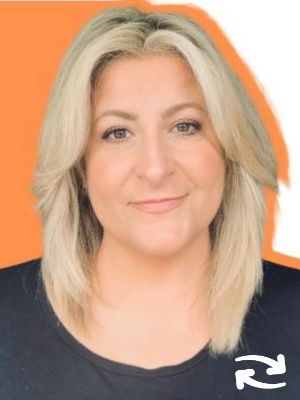 Sherie Williams
Office Manager
Bio
Sherie has worked in the training and education sector for over 20 years. Initially working for a leading oil and gas corporation managing employee training, Sherie saw first hand the value of adult learning and continued professional development. Keen to contrast this with a child's learning journey. Sherie went on to obtain a BA in Primary Education. She taught in a variety of schools, specialising in Early Years and KS1, where nurturing a passion for lifelong learning in children was at the heart of her teaching. 
Hazel Church
Course Manager
Bio
Hazel is the Course Manager at Sounds-Write, and looks after the production and updating of our online courses.
Hazel has worked in distance education for over 14 years and has a Masters in Online Distance Education from The Open University, UK.
She was awarded Senior Fellowship of the Higher Education Academy when working at The Open University and was also a member of the team who were winners of the 'Innovative/Original Approach to Teaching' scholarship award in 2020.
She is passionate about online learning and the opportunities it can provide for learners to extend and develop their skills.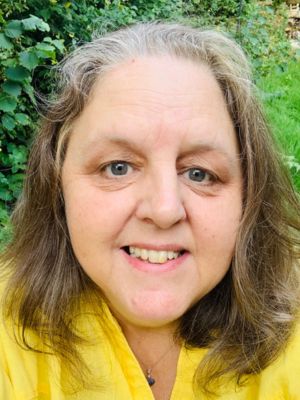 Kim Green
Learner Support & Admin
Bio
Kim is a freelance worker supporting the setup and running of the Sounds-Write courses.  Prior to this, Kim worked in the design and support of modules at The Open University, the last 10 years as Senior Production Manager specialising in learning design and technology-enhanced learning.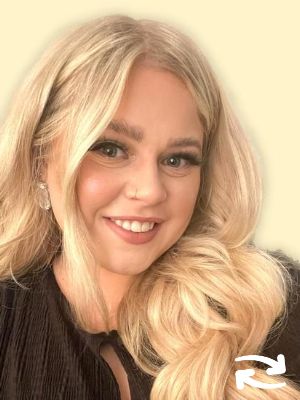 Maddi Powell
Marketing Manager
Bio
Maddi has a BA Hons in Creative Advertising. She has enjoyed a fast-paced and enlightening marketing and graphic design career working with a variety of businesses. According to Maddi, the saying "choose a job you love, and you will never work a day in your life" definitely applies to the career path she's chosen for herself. She's thrilled to be a part of the Sounds-Write team, sharing all the outstanding work we do and learning all things phonics!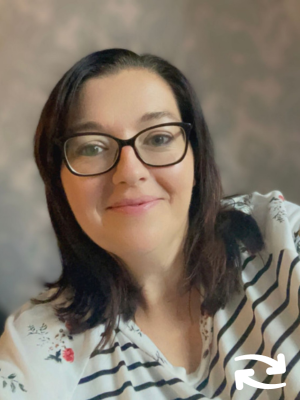 Bio
Clare holds the CRM (Customer Relationship Management) Manager position at Sounds-Write, where her primary focus is fostering a welcoming and interactive community of phonics professionals. Drawing from her extensive management experience with sales and marketing teams across various industries, Clare recognises the significance of the customer journey within our organisation and is committed to its ongoing enhancement.
Clare takes pride in contributing to future generations' literacy and writing development, emphasising the vital role phonics plays in their educational journey.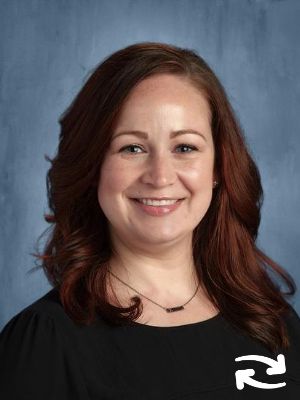 Jill Nunez
Business Manager (USA/Canada)
Bio
As Business Manager for the US and Canada, Jill is responsible for business development and supports existing schools and practitioners who are implementing Sounds-Write in those countries. 
Jill has over 18 years of educational experience in elementary and middle schools. She most recently served as an instructional design strategist and coach at a STEAM magnet school.
Jill's passion is empowering educators with the knowledge to bridge the gap between the science of reading and culturally responsive classroom practice to improve equitable literacy outcomes for students. 
Jill holds a Bachelor's Degree in Elementary Education and Masters' Degrees in Educational Psychology and Educational Administration from the University of Iowa.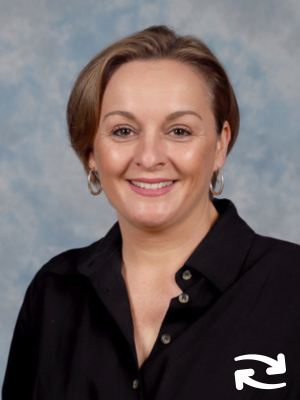 Biljana Stavreski
In-house trainer (Australia)
Bio
Biljana has worked in education for over twenty years as a classroom teacher, student wellbeing leader, EAL specialist and literacy intervention lead. Biljana has also worked as a private tutor and mindfulness coach. Noticing a link between mental health and literacy skills, Biljana was driven to find out why so many students were not proficient readers, despite the efforts of hard-working teachers. 
Biljana brings practical knowledge and experience to Sounds Write. Since training as a Sounds-Write Practitioner, she has provided tier 1 instruction and tier 2 and 3 intervention for hundreds of students. Having successfully set up an intervention space at a new school (in the middle of a pandemic), she understands the complexity of teaching in a cognitively demanding and fast-paced environment. 
Biljana is committed to ensuring all students receive effective reading instruction and is passionate about sharing her success using Sounds-Write with other educators.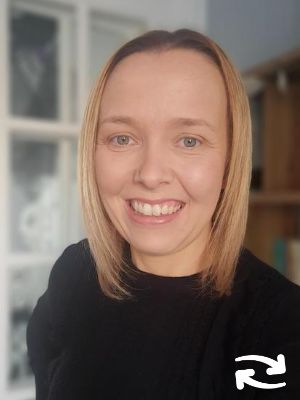 Caroline Hardisty
In-house trainer (UK)
Bio
Caroline is an in-house trainer at Sounds-Write, where she supports newly-trained practitioners. She taught across the primary age range for 18 years and spent 7 years as English Lead with particular responsibility for the development of early reading and writing.
After completing her Sounds-Write training she was responsible for overseeing the successful implementation of the programme throughout her school. She firmly believes that Sounds-Write is the best approach to ensure that all of our children can learn to read and write.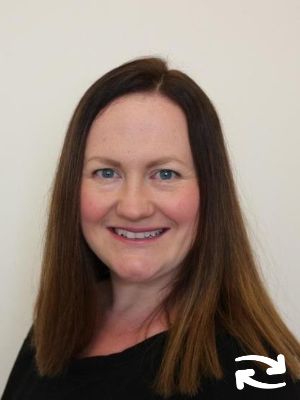 Donna Smith
In-house trainer (UK)
Bio
Donna is an in-house trainer at Sounds-Write.  She delivers training both in-person and online as well as offering support to schools and working on other development projects including being the main point of contact for those who work for the English Hubs.  She has worked as a Local Authority advisor as well as having taught in schools across the Early Years Foundation Stage, Key Stage 1 and Key Stage 2.  She was a deputy head teacher for twelve years with some time as an acting head, too.  During her teaching career, she has held a wide range of leadership roles including being the English subject leader and Phonics Lead.  She is very passionate about helping students of all ages to read and spell and firmly believes that Sounds-Write is the very best training available to teachers and other classroom practitioners. Donna holds a BA in Anthropology, PGCE in Primary Education, MA in Education and an MBA.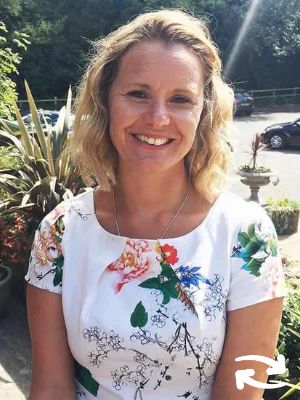 Emma Darwin
In-house trainer (UK)
Bio
Emma is one of the in-house trainers at Sounds-Write, where she provides support to schools and runs some of our specialist courses.
Emma trained with John Walker in 2015 and, before joining Sounds-Write, as an experienced early years and lower primary teacher, she saw the amazing results that the Sounds-Write programme gave to the pupils   Emma was the phonics lead in her previous school and supported the delivery of the programme throughout EYFS/KS1 and the intervention groups into KS2.  Emma is passionate about ensuring no child is left behind on their reading and writing journey, and believes Sounds-Write is the perfect programme to achieve this.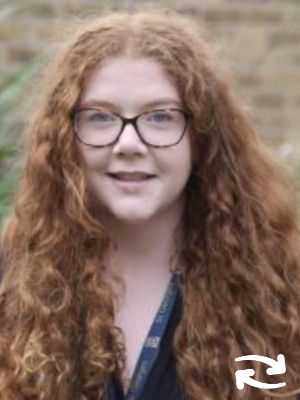 Emily McColgan
In-house assistant trainer (UK)
Bio
Emily's originally from North Belfast and spent 10 years living and working in London. In 2021, she relocated back to the Emerald Isle to the sunny coastal town of Bangor. She studied English Literature at Kingston University and a PGCE at Roehampton University. Emily spent 5 years in London working at St George's CofE primary school, one of the Sounds-Write Training Schools in the UK, where she was a literacy teacher in Year 6.
Emily is an in-house assistant trainer at Sounds-Write, where she supports newly-trained practitioners and those teaching phonics in Y3-6. When she's not working you will either find her reading a good book, baking or taking a stroll on the beach.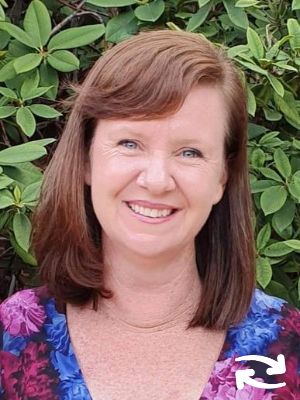 Jacinda Vaughan
In-house trainer (Australia)
Bio
Jacinda brings to Sounds-Write a broad career base. She completed a Degree in Psychology, graduating with Distinction. Her work within disability services and early childhood sectors brought her to primary education. She has taught early childhood and primary-aged children in New Zealand and Australia over the past 15 years.  
Her commitment to improved literacy outcomes for all students led her to Sounds-Write. Jacinda guided the implementation of Sounds-Write across her primary school in Canberra in 2016 and over the next 7 years she applied the Sounds-Write teaching principles in her classrooms. Then as the Classroom Support Coordinator (Inclusive Education), she has worked with teachers, families and students to see immense growth and the powerful impact that Sounds-Write has had on every student. Her work in this field saw her recognised as a Highly Accomplished Teacher in 2019.
Jacinda's role as an in-house trainer for Australia will see her support schools and practitioners to achieve positive outcomes for all students.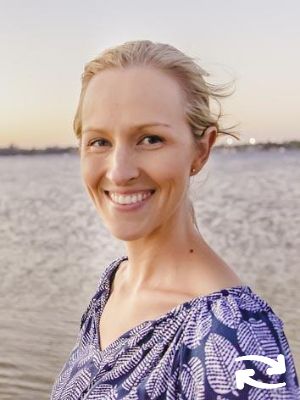 Alison Perry
Sounds-Write trainer (Australia)
Bio
Alison is a speech pathologist and Sounds-Write Trainer with over 10 years of experience working with preschool and school-aged children with communication, literacy and learning difficulties. She is the owner of Soundality, a private speech pathology practice in Brisbane, Queensland.
Since training with John Walker in 2013, Alison has seen the success of the Sounds-Write program in a range of setting, including her own individual and small group therapy sessions. She is a popular and passionate Sounds-Write presenter and has trained hundreds of teachers, parents, tutors and speech pathologists across Australia in this highly effective approach to teaching reading and spelling. Alison has an engaging manner and a knack for explaining complex ideas in simple ways.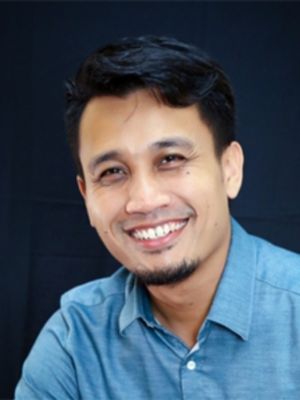 Ashraf Samsudin
Sounds-Write trainer (Australia)
Bio
Ashraf is the Specialist Education Consultant at SPELD Victoria, where he provides, coordinates and develops the organisation's Educational Services. Based in Melbourne, Ashraf presents a wide variety of workshops, in which his presentation style has been described as clear, engaging and fun. He enjoys facilitating sessions where knowledge, experiences and good practice can be shared amongst those that he trains.
When Ashraf isn't presenting, he is listening to classical music, enjoying chocolate and chai lattes, and exploring his new home in Melbourne with his family.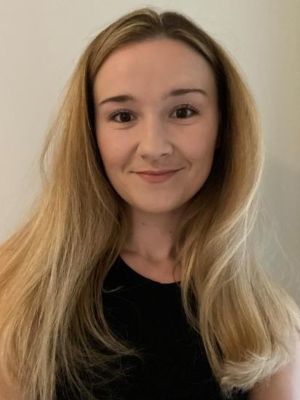 Charlotte MacKechnie
Sounds-Write Trainer (UK)
Bio
Charlotte has a BA (Hons) in Primary Teaching from Kingston University, a Master of Arts in Educational Practice from the University of Roehampton, and she's currently reading for a Master of Arts in Applied Linguistics and Communication at Birkbeck, University of London.
After a decade of teaching in Early Years, KS1 and KS2, Charlotte has branched out into Teacher Education and is a specialist leader of education for phonics, English and leadership of CPD. She is particularly passionate about Early Years and raising the profile of phonics, and phonics leaders, in primary and secondary schools.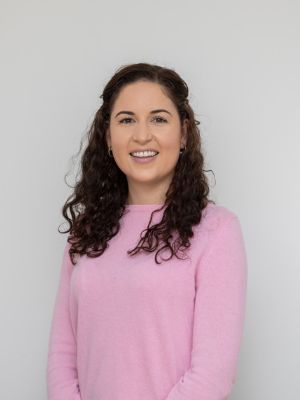 Courtney McNally
Sounds-Write trainer
Bio
Courtney is a DSF registered psychologist with extensive experience working in clinical and educational settings. She is dedicated to using high-quality evidence-based programmes to teach literacy skills and is both a Sounds-Write and a Talk for Writing trainer. Courtney has a special interest in improving the outcomes for students with learning disorders through the provision of effective literacy instruction and has witnessed the impact of Sounds-Write in intervention settings first-hand through small group tuition.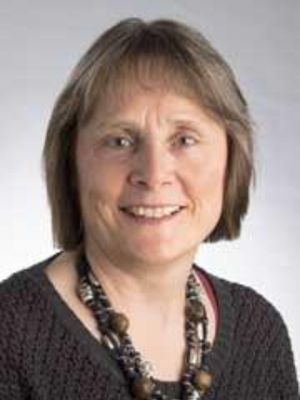 Derrie Clark
Sounds-Write trainer (UK)
Bio
Derrie is an experienced chartered child and educational psychologist, specialising in literacy and behaviour. She completed her professional doctorate in early literacy instruction, assessment and intervention. Her interest in literacy arose as a result of countless referrals for children struggling to develop literacy skills.
She came across Sounds-Write at its inception in 2003 while searching for an evidence-based approach, and saw its success both from teacher reports and a small scale Year 1 study, in the schools she had recommended it to. Derrie became a Sounds-Write trainer in 2005 to meet the increasing and continuing demand from schools for the training.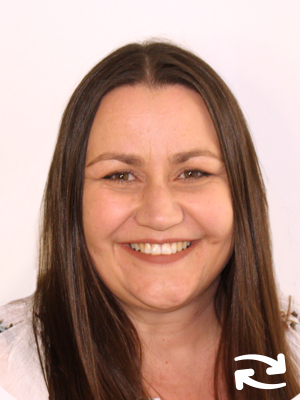 Genine Riley
Sounds-Write trainer (Australia)
Bio
Genine is an experienced educator who has worked in diverse educational settings in both Victoria and South Australia for over 15 years. At a classroom level, she has taught across the primary and middle school years with a specialisation in teaching English as an Additional Language or Dialect.
Since training in Sounds-Write, Genine has been using the program in an intervention capacity in the SPELD SA Literacy Clinic.
After experiencing first-hand the success and effectiveness of the program for her students, Genine has become a passionate advocate for teaching reading and spelling using the Sounds-Write approach.
Being a Sounds-Write trainer at SPELD SA allows Genine to share her enthusiasm for Sounds-Write for both whole class phonics instruction and as an intervention program.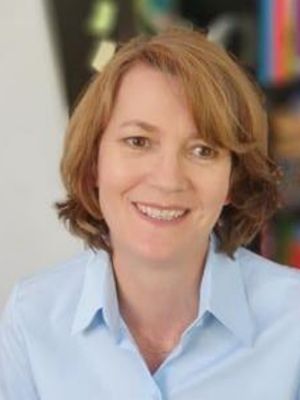 Helen Hampton
Sounds-Write trainer (Australia)
Bio
Helen's interest in literacy and linguistic phonics stemmed from working with her severely dyslexic daughter fifteen years ago.  In 2011, realising the lack of local specialist literacy support for families in similar circumstances, she set up a tutoring service to support primary and secondary students struggling to acquire literacy skills.
Since completing her training with John Walker in Perth 2013, she has been using Sounds-Write in her practice to successfully tutor individual students on a weekly basis.
Based in Margaret River, Helen delivers Sounds Write courses across the South West region of Western Australia and other remote regional areas.  She also provides post training coaching to schools and other education professionals.
In addition to her literacy experience, Helen has an extensive background in adult vocational education, industry training and management.
Ilona Sydney-Jones
Sounds-Write trainer (Australia)
Bio
Ilona is an online Sounds-Write trainer from Adelaide, South Australia. She graduated over 30 years ago with a Bachelor of Education and a Graduate Diploma in Child Development, spending most of her subsequent time in the classroom and raising three daughters.
For the past six years she has been working for SPELD SA, a charity organisation that helps those with learning difficulties.  Ilona was instrumental in setting up a Literacy Clinic at SPELD SA that has had one focus in mind – to support and empower students with learning difficulties to be engaged and confident in their education. The Sounds-Write program is utilised successfully in the clinic, in a face-to-face capacity and with students remotely via Zoom, to teach reading and spelling in a highly effective manner.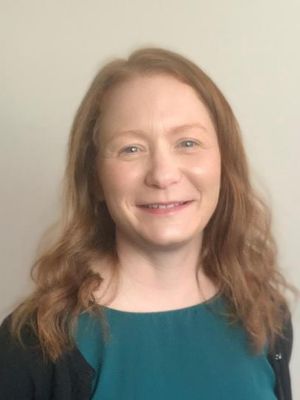 Jo Ball
Sounds-Write trainer (Australia)
Bio
Jo is a Sounds-Write Trainer and Co-ordinator of the DSF Park Literacy Clinic. As a specialist Literacy teacher and advocate of evidence-informed practice, Jo has a long career leading and coaching curriculum teams in schools in the UK and in different Australian States. She has extensive experience and training in a number of writing programs, including The Writing Revolution and Talk for Writing, and has used the Sounds-Write program in both classroom and therapeutic settings to develop students' reading and spelling skills.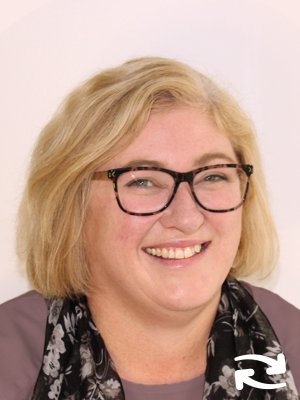 Kerry Williams
Sounds-Write trainer (Australia)
Bio
Kerry Williams is a Sounds-Write trainer and is Director of Teaching and Learning at SPELD SA in South Australia. She has a background as a secondary English teacher and has completed a masters in Inclusive Education. Kerry's experience with her son's struggles in literacy, and the realisation of systemic issues with reading instruction in schools, first led her to Sounds-Write. Since then, she has used the program in an intervention setting at SPELD SA since 2018, as a practitioner and team leader.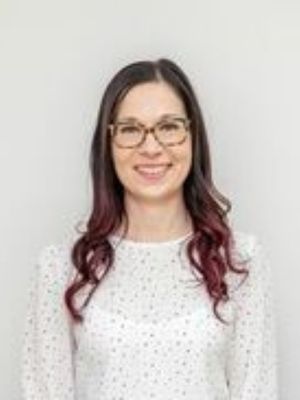 Kim Bloor
Sounds-Write trainer (Australia)
Bio
Kim is an Educational and Developmental Psychologist with extensive experience delivering professional learning to schools throughout Western Australia.
As a senior psychologist at DSF, Kim supervises clinical staff, and regularly consults with families and teachers. Since completing her Sounds-Write training, Kim has been using the programme with students and regularly works with school staff on the implementation of Sounds-Write at a classroom and school level.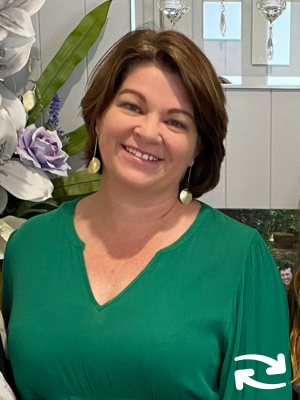 Kylie Eckermann
Sounds-Write trainer (Australia)
Bio
Kylie is an Education Advisor with Speld Queensland. The majority of her time is spent delivering the 4- day Face-to-Face training to teachers and Speech Pathologists and supporting schools in their Sounds-Write journey with follow-up communication and visits to their classrooms. Prior to training as a presenter, Kylie co-ordinated the tutoring program that Speld offered through their Brisbane office.
Before joining the team at Speld Qld, Kylie spent 28 years working as a primary school teacher. She is passionate about helping busy teachers by directing them to evidence-based programs and offering ongoing support.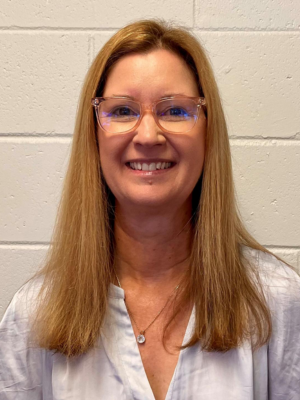 Kylie Power
Sounds-Write trainer (Australia)
Bio
Kylie Power is an experienced primary school teacher with a passion for teaching reading. She has worked extensively with students at Speld QLD, engaging small groups and individual students in the Sounds-Write program. Kylie has also been an Education Advisor for the past five years at Speld QLD, sharing her knowledge of evidence-based programs and teaching practices with parents, teachers and allied professionals. Kylie now works as a Sounds-Write trainer, delivering Face-to-Face workshops to teachers and speech pathologists throughout Queensland. Kylie thrives on this recent role of helping teaching professionals to expand their knowledge of how the English code works and how to best teach students of all ages to become fluent at reading and spelling.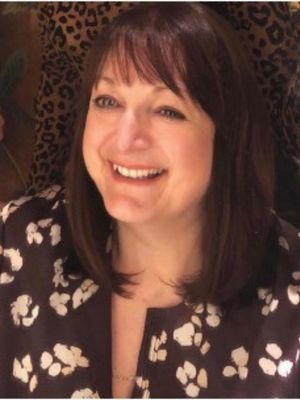 Lala Worrall
Sounds-Write trainer (UK)
Bio
Lala has 35 years' experience teaching in Primary, Special and Secondary education, working as a class teacher, specialist SEN teacher and SENCo. Her current position is as an advisory teacher for Inclusion, working for the Targeted Educational Support Service in Wigan. For the past 14 years she has supported teachers, TAs, pupils and parents in this role.
She also manages the Specialist Teaching Team and has ensured that all teachers and Teaching assistants use this programme as their primary method in teaching children to read and write. In addition, she runs and co-ordinates Sounds-Write courses within Wigan Authority. Lala feels privileged to have the opportunity to deliver Sounds-Write training in Wigan schools, and also to support staff in establishing good working practice in the Sounds-Write method following their initial training.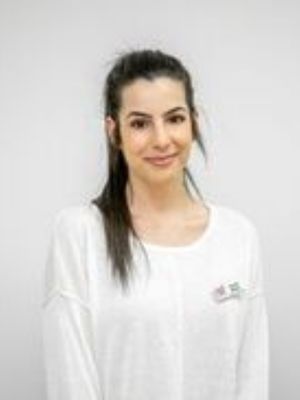 Lauren Bellini
Sounds-Write trainer (Australia)
Bio
Lauren is a Speech Pathologist at the Dyslexia-SPELD Foundation WA. Lauren conducts assessments and provides intervention for children who experience difficulties in speech, language and literacy acquisition. She works closely with schools and families and enjoys seeing the benefits of providing explicit, evidence-based instruction. Lauren is a Sounds-Write and Word Aware presenter and enjoys training teachers and allied health professionals to implement high-quality programs within their practice.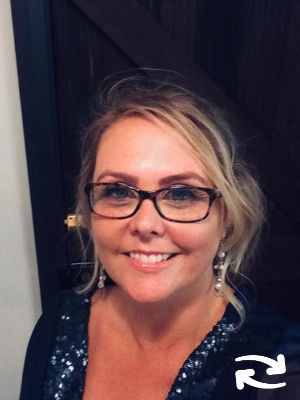 Lisa Watts
Sounds-Write trainer (Australia)
Bio
Lisa has a Masters in Educational and Developmental Psychology, as well as a Dip. Ed.
Before joining DSF Lisa worked for the Western Australia Department of Education and managed a team of Psychologists, Teachers and Education Assistants who supported and planned for students with complex educational needs. This included mentoring teachers and providing consultations for whole school and classroom planning.
Lisa has been utilising synthetic phonic programmes remedially for over seven years, and uses Sounds-Write with the students she tutors. She has seen the positive impact of the programme on struggling students.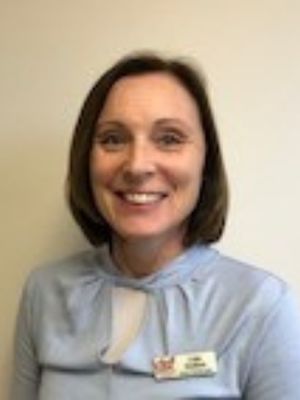 Liza Hutton
Sounds-Write trainer (Australia)
Bio
Liza is a Speech Pathologist and a Sounds-Write Trainer at DSF Literacy and Clinical Services in Perth, Western Australia. She enjoys working with teachers, speech pathologists and other professionals keen to make a difference in the areas of language, literacy, and learning.
Liza is an experienced primary school teacher and has extensive experience across all three tiers of literacy instruction and intervention, from whole class teaching through to small group clinical intervention. In addition to running courses in Sounds-Write, Liza conducts assessments, delivers individual therapy sessions, and works in schools supporting teachers in the areas of language and literacy development.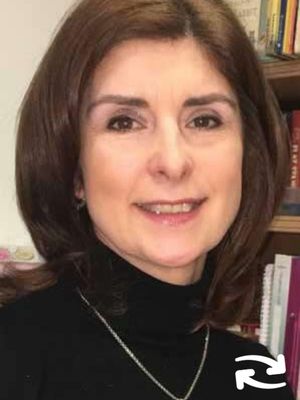 Louise McMullan
Sounds-Write trainer (UK)
Bio
A native of Leeds, Louise McMullan currently lives and works in Northern Ireland.  She is married and has three teenage girls.  She has been a qualified teacher for twenty years and a Sounds-Write trainer for the past seven years.  She is the only Sounds-Write trainer in Ireland and organises Sounds-Write courses both north and south of the border.   As well as organising  and leading Sounds-Write courses and school based trainings, Louise teaches two days each week in a large primary school and two days each week for the education authority, working with dyslexic children, 1:1.  After school, Louise uses the Sounds-Write programme to teach children struggling with literacy to read and write in private tutorials (with an interested parent present), at her home.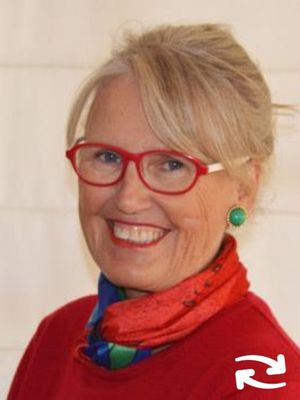 Maureen McDaniell
Sounds-Write trainer (Australia)
Bio
Maureen's experience as a teacher has been varied since she graduated in 1973. As a high school teacher she witnessed the decline in literacy standards over the decades and when she decided in 2011 to specialise in teaching literacy she sought a programme that would provide primary school students with their best prospects for success – Sounds Write.  Following her studies at Curtin University Maureen was introduced to the Sounds Write programme.
As a graduate from the first Sounds-Write training in Western Australia in 2013 Maureen rapidly found she was in demand in the South-West region of Western Australia.
Now, as an experienced practitioner and trainer, Maureen brings to her Sounds Write training a practical, in-depth understanding of the challenges facing teachers and parents in delivering effective literacy programmes in schools and at home.
Maureen has also been a determined advocate for the promotion and effective implementation of Sounds-Write in the South West region of Western Australia and works closely with teachers and parents to support the post training implementation of the programme.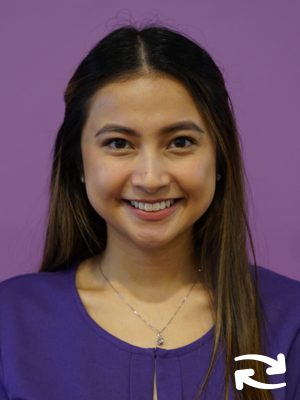 Nicole Pham
Sounds-Write trainer (Australia)
Bio
Nicole is a Speech Pathologist and Literacy Team Leader at Allied Health Partnerships in NSW, Australia. Nicole is an experienced practitioner who works and collaborates with teachers to support students with their language and literacy goals in school settings. She also supervises and provides mentoring to other clinicians in areas of literacy.
She holds a Bachelor's degree in Speech, Hearing and Language Sciences from Macquarie University and a Master's degree in Speech-Language Pathology from the University of Sydney.
Nicole has been implementing Sounds-Write with students at schools and with clients at the clinic as an intervention for reading and spelling. She is passionate and is a strong advocate of delivering effective phonics instruction in order for children to become successful readers and writers. Nicole is a Sounds-Write trainer in NSW and online.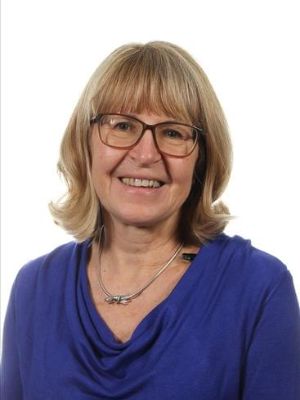 Pam Heath
Sounds-Write trainer (UK)
Bio
A Sounds-Write trainer for about 12 years, Pam has had considerable experience both as a teacher and as a Local Authority Advisor. During her teaching career she taught in both the primary and secondary phases and held a range of leadership roles, including that of SENDCo.  
Pam's roles within Local Authorities included assessing individual pupils and providing guidance to schools on meeting the needs of those with literacy difficulties. She has also delivered and marked the National SENCO Award. Most recently Pam worked in a School Improvement Team as a School Improvement Advisor, Phonics, SEND and Vulnerable Pupils Lead. She was responsible for supplying support and challenge to schools, including special schools, around standards, OFSTED inspection and the development of practice. Improving phonics outcomes at all levels was one aspect of Pam's work.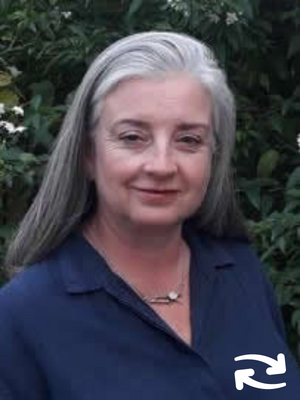 Sarah Horner
Sounds-Write trainer (UK)
Bio
Sarah Horner is an experienced teacher and literacy trainer. She has taught in a variety of situations, across the primary and secondary ranges, both in England and overseas. This experience includes class, group and individual teaching. Over the past eight years she has combined teaching children with reading difficulties with the training of teachers and support staff in a linguistic phonics approach to reading. She supplies Sounds-Write training in a range of settings across London.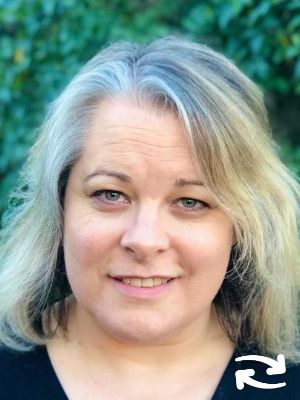 Sarah Walker
Sounds-Write trainer (UK)
Bio
Sarah is passionate about books and teaching children to read, and works in a small village school in Leicestershire. She is a Specialist Leader in Education and an Evidence Leader in Education for Learn Academies Trust, working with schools to develop and maintain high quality, research informed practice in their settings. Sarah is an experienced Sounds-Write practitioner and has led phonics and English in large and small schools. She has recent experience of supporting schools who are implementing Sounds-Write as a new scheme.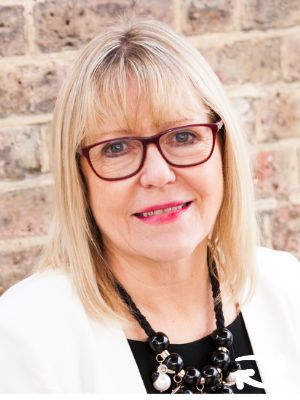 Sheila Mulvenney
Sounds-Write trainer (UK)
Bio
Sheila started her career as a nurse and health visitor before completing a degree and teaching, initially in further education, where she was shocked at the number of students who had spent 10 years in education yet couldn't read. She later worked in specialist schools teaching individuals and small groups using Sounds-Write and has continued to work with individual students on a private basis.
Sheila has also taught English to numerous speakers of other languages incorporating Sounds-Write where appropriate, especially with ESOL learners, many of whom are not literate in their first language, and she has seen how effective the Sounds-Write programme is with a range of different learners.  She now spends most of her time training teachers, school staff and other professionals in phonics and other areas related to vulnerable children.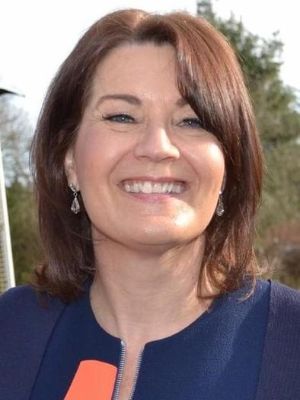 Sue Russell
Sounds-Write trainer (UK)
Bio
Sue graduated from Northampton University (UCN) with a First Class BAQTS specialising in English and taught in several Northampton schools before delivering the Parent Support Advisor and Extended Services Agendas for Northants Council. In 2011 she discovered Sounds-Write and became a trainer which she combined with working for Bournemouth Council as a SENDIASS Officer.  Now working solely as a Sounds-Write Trainer, Sue has trained over 2,000 trainees.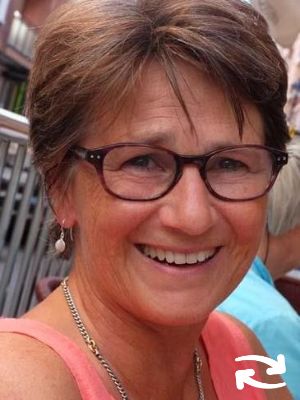 Theresa Plummer
Sounds-Write trainer (UK)
Bio
Theresa was a Specialist Senior teacher who implemented Sounds-Write at St George's CE Primary School in London. She had responsibility for early reading, writing and phonics for over 20 years. At St George's she developed her practice as a Sounds-Write teacher, responsible for ensuring that all children achieved age-appropriate reading, writing and spelling by the age of 7.
Theresa is an experienced Sounds-Write Trainer and is also a Phonics Auditor for the English Hubs. She runs training courses in London and around the country