Sounds-Write
First Rate Phonics
An expertly structured synthetic phonics programme based on the science of reading. This multisensory, code-oriented, comprehensive approach to literacy has been designed by teachers—for teachers.
Results that matter
Sounds-Write are the best literacy programme a school can choose. But you don't need to take our word for just how good it is…
Endorsed by DoE in Western Australia
Sounds-Write is one of the high-quality phonics programmes endorsed by the Department of Education (DoE) in Western Australia.
Discover Sounds-Write
Empowering educational professionals to do one of the most important jobs;
teach children to read and write.
What makes Sounds-Write different?
There are many phonics schemes and resources out there, but Sounds-Write focuses first and foremost on developing teacher knowledge. Drawing on well-established theories of learning and teaching, Sounds-Write empowers educators with the knowledge and confidence to forge a brighter future for their students.
By equipping education professionals with superior literacy teaching capabilities, they have it in their hands to shape a generation of children's futures according to the latest innovations in teaching and child development.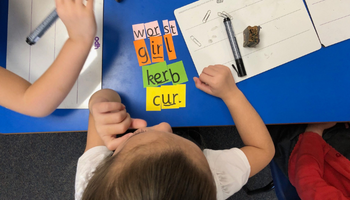 Why choose Sounds-Write?
Do you want to know more about why Sounds-Write is such a successful approach to phonics?
Check out our showcase, where you'll find out about:
our flagship training course
an overview of our additional resources
an overview of our scope and sequence
examples of Sounds-Write in the classroom
free course for headteachers and SLT
free course for parents and carers
information about our Training Schools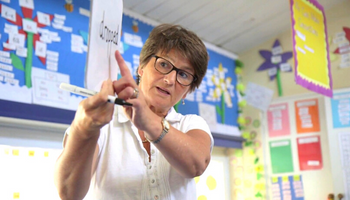 What is our mission at Sounds-Write?
Our mission is to improve the life chances of children by ensuring that they become proficient readers and writers. We believe that teachers' knowledge is key to achieving our mission, so we provide top quality, evidence-informed training for educators to teach reading and spelling effectively.
Our core values are simple. Integrity, inclusivity, social responsibility, commitment to excellence, evidence-informed practice and kindness make us who we are.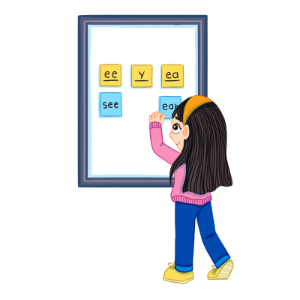 What makes Sounds-Write so effective?
From the first year of school to Year 6, students learn the concepts necessary for proficient reading and writing. They are introduced to the 175 most common spellings of the 44 sounds in English through a carefully crafted sequence that goes from simple to more complex. They learn and practise the Initial Code to mastery before starting on the Extended Code, and, soon after, the reading and writing of polysyllabic words.
Sounds-Write requires minimum planning, preparation, and expense to implement. Based on the latest research into cognitive load theory and the principles of direct instruction, the programme has been specially designed to accelerate learning—no matter the student's level.
Above all, Sounds-Write enhances teachers' knowledge of phonics, giving them the guidance, knowledge, and resources to teach children how to read and spell to the best of their abilities. England's Department for Education has acknowledged the programme as having met all the criteria for exceptional phonics teaching, and it has been endorsed by the Department of Education in Western Australia as a high-quality phonics programme.
At St George's we use Sounds-Write and I cannot recommend it highly enough. We are a National Support School and have visitors from all over the UK and abroad visit the school each year. In a school with high mobility, high deprivation and high EAL we can attest to the fact that Sounds-Write works for all children. It can be used for groups, whole class, 1:1, new arrivals to English and SEND pupils with ease and is a sure way to narrow the gaps for pupils.
Getting Started with Sounds-Write
There are many ways to get started. Perhaps you'd like to visit a training school to see Sounds-Write in action, browse the upcoming flagship course dates or chat with a member of our friendly team!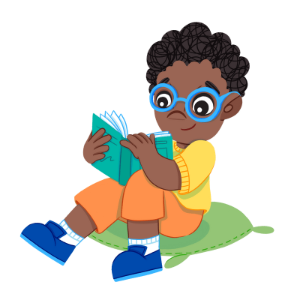 Training Schools
Sounds-Write Training Schools offer taster days for those wanting to see the Sounds-Write approach in action in the classroom.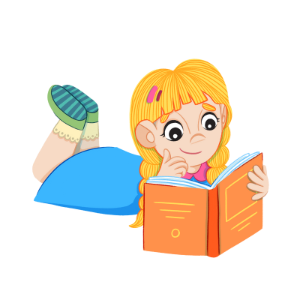 Practitioner Training
Our flagship course is the Sounds-Write Practitioner Training. We offer it online and, in UK and Australia, we also run it face-to-face.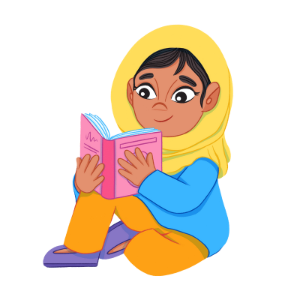 Parents & Carers
Advice on supporting your child at home, free resources and our course for parents and carers, 'Help your child to read and write'.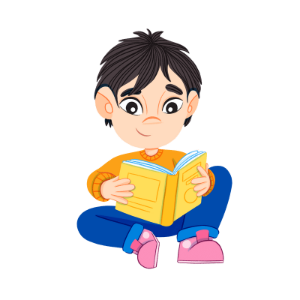 Support from our team
We have a team of friendly Sounds-Write experts who can support you in getting started with your Sounds-Write journey.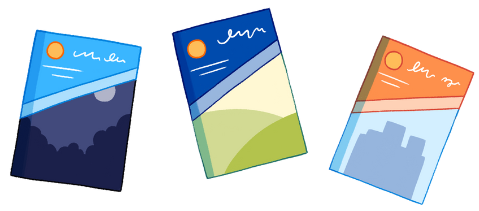 Decodable Readers
Browse our books & resources
We have Sounds-Write workbooks, storybooks, classroom resources, and an iOS app.